We welcome you on the website of ESTAN Elektromotoren und Steuerungsbau GmbH, 79418 Schliengen.
We develop and produce high quality electric motors and driving systems in the performace range of 5 to 3,500 W. We also manufacture tailor-made electrical drives for many application sectors.
Please feel free to contact us!
Our concept of success:
We bring up that which is well proven up to the latest state-of-the-art technology.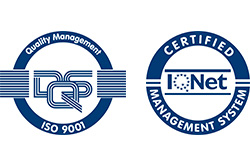 A small selection of our successful range of DC permanent-magnet motors:
Designed by Heinz Beilharz